The enneagram helps us think about how our personalities shape our spiritual journeys.
It is one of the more helpful growth tools we've found. Unfortunately, it comes with some pretty specific jargon that can be confusing for newcomers. The last thing we would want to do is make new folks feel like outsiders, but when you hear terms like type, and wing, and tri-type, it just happens.
So first, we apologize in advance for the jargon. But second, we invite you to jump in and learn with us! It really is an extraordinary tool.
Here are some ways to jump in and get started with the enneagram:
The Enneagram Quiz
To help you get up to speed, here is a quick quiz. It is a good way to start thinking about your personality. Print the page and read over the short descriptions. Underline the parts that resonate with you. Afterward, look back over the page, noting the two or three descriptions you underlined most. Reference them to the key at the bottom.
Next, google the types you most underlined ("enneagram type X"). Read over the search results, continuing to listen for the things that resonate with you, about you. It is particularly helpful (and fun) if you do it with someone who knows you well. That's a good starting place.
AN Enneagram Book
After that, you might want to read this book. It's called The Enneagram Made Easy, and it lives up to its name. It is easy, and it will give you a really good overview.
Learn Together
We do a one-day seminar in September each year. That's when we form our groups for the year. We've found the way we get the most out of the enneagram is to be part of a group of folks applying its wisdom our daily lives. If you miss the seminar, no worries. There are several after-church, brown-bag, lecture-discussions during the year.
No Results Found
The page you requested could not be found. Try refining your search, or use the navigation above to locate the post.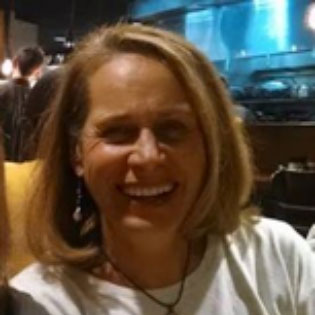 Robin Camu
We are very fortunate that Robin Camu is part of our community. She's a licensed counselor, and having been immersed in the enneagram for years, has become something of an expert in the field.