Doug Hammack
Doug describes himself as an offbeat minister leading a non-traditional church. Yep. Pretty much.
He started Common Thread (it was called North Raleigh Community Church then) in 1995. After being a college minister in a Los Angeles mega-church, he moved to Raleigh and gathered a bunch of folks who were pretty disillusioned with organized religion (like himself). But having experienced deep personal growth within religion, instead of abandoning it altogether, he led the community to figure out where things had gone so badly wrong, and begin working together to fix it.
Doug has 30 years experience rethinking and rebuilding church. He did his undergraduate studies at the University of California San Diego, and his Masters and Doctorate at Fuller Theological Seminary.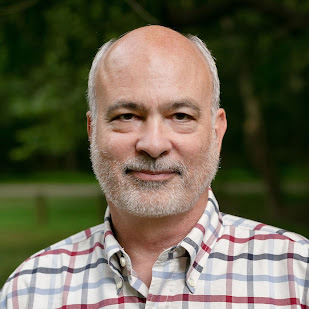 Check out Doug's blog. It will give you a sense of the rethinking journey our community has been on. He also uses his blog to rough draft his books. He's rough-drafting one now, about how to rebuild a healthy version of organized religion.